Main Meetings
Members' Participation


December 4

,

2014 — 7 p.m.


White Plains Middle School
Room 261
Vreni Roduner

will share her recent trip to
China using a PowerPoint presentation. Starting
with 7,000 photographs and a cursory
knowledge of PowerPoint, Vreni took the
complete set of workshops offered by
WPCUG last season and made her presentation
into her class project. Now with swirling
photos, maps, and time-delayed views, the
presentation has been well organized and
ready to entice others to make a similar trip.



Ed Hicks

creates orienteering maps professionally. He will share the output of his extensive knowledge and skills as he depicts
some local areas with maps. Ed presented
his skill to the group previously and, since
then, has acquired some more tricks and
technology to show to us.



Jim Iscaro

will review his skills with geotagging
photographs. This process, sometimes
through the camera or manually, can
allow the online communities to be placed
onto a map to view the photo location.


For further information, contact Tom Osbeck at
914-720-1075.



How 'bout them Apples


January 8, 2015

— 7 p.m.


White Plains Middle School
Room 261
Plan now to attend!


Craig Vogel is an infrastructure technologist
with more than 25 years of experience working
with Microsoft- and PC-related technologies.
He started working with Mac systems in
2004 and has been an Apple Certified Consultant
since 2010.

After working for companies of various sizes
beginning in 1988, Craig then formed his
company, myComputerGuy, inc., in 2002 to
address the IT consulting needs of small
businesses and home users. His website
address is www.mycomputerguy-inc.com.

Craig will talk to us about Apple's iCloud system,
the Apple product line and ecosystem,
and his favorite topic, switching from Windows
to the Mac.


For further information, contact Tom Osbeck at
914-720-1075.

Please Support Our Advertisers




If you experience any problems with this web site or have suggestions for improvement, please feel free to contact

Join Us

Now you can join WPCUG or renew your WPCUG membership conveniently and safely online via credit card or PayPal. Conventional mail / check payments are still available too. Click here for more information.

Westchester PC-Renew
A project of WPCUG

Westchester PC-Renew - We refurbish donated computers and provide them free to nonprofit groups in the community who can't afford to purchase new computers.



Click link above to learn more about our activities and how to get a refurbished computer.

Apply here for a computer




The December

2014

Westchester PC Users

Group Newsletter is now online. You can download the complete newsletter in the member section or preview the table of contents. The newsletter is available in Adobe Acrobat format and is best viewed with Acrobat Reader 8.0 or later. To get the latest version of the free Acrobat reader click the Adobe PDF logo at the left.



Presentations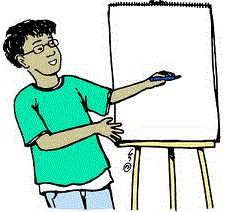 A selection of workshop & general meeting presentation documents

are now online. Click here to view.





Operation Clean Slate
In the last several years, the use of malicious software (malware) by online criminals has emerged as a global cybersecurity threat.Of the available intrusion devices, the "bot," or Web robot, is particularly pervasive, allowing an attacker to take control remotely of a compromised computer or computers. Invisible to victims, these networks, called "botnets," can include hundreds of thousands of machines around the world, controlled by a cyber criminal, or "bot herder." . Read more.....

Website Change Notification

| | |
| --- | --- |
| | Now you can get an email message whenever this page is updated. Learn when new programs are added, new workshops are started and when the newsletter is available online. Just enter your email address and click OK. |

Weekly Update Email. You can now sign up online for the WPCUG Weekly Update, view the archives of the Weekly Update or subscribe to the RSS feed of the Weekly Update. Receive the latest information on our meeting schedule and events as well as timely and important links to computer related tips and news. You'll find the Weekly Update link in the Members Section.
.