Main Meetings
Databasics


May 1st

,

2014 — 7 p.m.


White Plains Middle School

,

Room 261
Sean Forman, owner of Sports Reference,
will be sharing details of the inner workings of
the extensive database he maintains in baseball,
football and Olympic sports, among others.
He will explain how his database was
conceived, designed, implemented, and set
up for a good user experience. His aim has
always been to provide the easiest-to-use,
fastest, most complete sources for sports statistics anywhere.

Sean will be presenting from his headquarters
in Philadelphia, directly to our General Meeting
on May 1, 2014. He will be addressing
how he collects and maintains such a massive
amount of data (he has baseball statistics
dating back to 1871) and makes queries
and general use easy for even the first-time
user.

For further information, contact Tom Osbeck at
914-720-1075



What's Next in Health

June 5,

2014 — 7 p.m.


White Plains Middle School

,

Room 261

Plan now to attend!


Futurist and Bestselling Author
Fard Johnmar Explains
Join Fard Johnmar, digital health futurist
and co-author of the No. 1 global Amazon
bestseller, "ePatient 2015: 15 Surprising
Trends Changing Health Care," as he explains
how digital technologies, history,
legislation, and culture are combining to
rapidly transform how people manage their
care and interact with each other. His main
goal is to help people understand how to use
health technologies to shape behavior and
promote their well-being.

Learn more about Fard and the book at
http://epatient2015.com.
For further information, contact Tom Osbeck at
914-720-1075


If you experience any problems with this web site or have suggestions for improvement, please feel free to contact

Please Support Our Advertisers
What's New?
| | |
| --- | --- |
| | Now you can get an email message whenever this page is updated. Learn when new programs are added, new workshops are started and when the newsletter is available online. Just enter your email address and click OK. |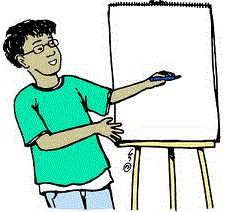 A selection of workshop & general meeting presentation documents

are now online. Click here to view.





The May 2014 Westchester PC Users

Group Newsletter is now online. You can download the complete newsletter in the member section or preview the table of contents. The newsletter is available in Adobe Acrobat format and is best viewed with Acrobat Reader 8.0 or later. To get the latest version of the free Acrobat reader click the Adobe PDF logo at the left.

Operation Clean Slate
In the last several years, the use of malicious software (malware) by online criminals has emerged as a global cybersecurity threat.Of the available intrusion devices, the "bot," or Web robot, is particularly pervasive, allowing an attacker to take control remotely of
a compromised computer or computers. Invisible to victims, these networks, called "botnets," can include hundreds of thousands of machines around the world, controlled by a cyber criminal, or "bot herder." . Read more.....


Now you can join WPCUG or renew your WPCUG membership conveniently and safely online via credit card or PayPal. Conventional mail / check payments are still available too. Click here for more information.

Weekly Update Email. You can now sign up online for the WPCUG Weekly Update, view the archives of the Weekly Update or subscribe to the RSS feed of the Weekly Update. Receive the latest information on our meeting schedule and events as well as timely and important links to computer related tips and news. You'll find the Weekly Update link in the Members Section.

Westchester PC-Renew
A project of WPCUG

Westchester PC-Renew is a project of the Westchester PC Users Group and a Microsoft Registered Refurbisher (MRR). We refurbish donated computers and provide them free to groups in the community who can't

afford to purchase new ones.
Click the PC Renew button, to learn more about our activities, how to contact us, how to donate your used computer or how your not-for-profit organization or school can receive one or more donated computers.