General Meetings
A mix of speakers who may spark some last-minute shopping ideas for the holidays.
Individuals and organizations are being
contacted to participate, including several
outside of the information technology realm.
We're planning 10-minute segments from
each contributor who will provide a minipitch on their product, service, or firm. Bring your notebook to jot down their contact information or grab their business card for more information.
The slots are filling up quickly, but if you have a provider that could benefit the group, please let me know before it's too late.



For further information, contact Tom Osbeck at

EXCEL WITH NADEL
January 7, 2016 7 p.m.
120 Bloomingdale Rd.
1st Floor,
White Plains, NY 10605


Plan now to attend!
Steven Nadel will take the podium at our January
General Meeting and provide an overview of
Microsoft's Excel Program. He will cover a wide
range of topics including

- The History of the Spreadsheet

- Sorting and Filtering (Narrow Down) Your Data

- Protecting Cells Information From Others

Steve has been a member of the WPCUG for 19
years, leading the Excel workshop for 12 of
those years. He currently teaches Excel as well
as other software products professionally.

Bring your questions and a notebook. This will
be an exciting and insightful session as Steven
barnstorms through many aspects of Excel and
may discuss features of the newly released
2016 version of Excel.
For further information, contact Tom Osbeck at

Please Support Our Advertisers





If you experience any problems with this website or have suggestions for improvement, please feel free to contact
Join our computer club

Now you can join our club or renew your membership conveniently and safely online via credit card or PayPal. Conventional mail / check payments are still available too. Click here to join.

Email for questions: veep@wpcug.org
Phone for questions: 914-946-5511


Westchester PC-Renew
A project of WPCUG

Westchester PC-Renew - We refurbish donated computers and provide them free to nonprofit groups in the community who can't afford to purchase new computers.



Click link above to learn more about our activities and how to get a refurbished computer.

Apply here for a computer





The December

2015

Westchester PC Users

Group Newsletter is now online. You can download the complete newsletter in the member section or preview the table of contents. The newsletter is available in Adobe Acrobat format and is best viewed with Acrobat Reader 8.0 or later. To get the latest version of the free Acrobat reader click the Adobe PDF logo at the left.



Presentations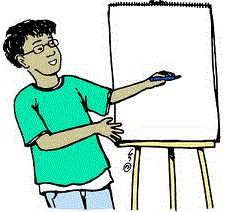 A selection of workshop & general meeting presentation documents

are now online. Click here to view.





Operation Clean Slate
In the last several years, the use of malicious software (malware) by online criminals has emerged as a global cybersecurity threat. Of the available intrusion devices, the "bot," or Web robot, is particularly pervasive, allowing an attacker to take control remotely of a compromised computer or computers. Invisible to victims, these networks, called "botnets," can include hundreds of thousands of machines around the world, controlled by a cyber criminal, or "bot herder." . Read more.....

Website Change Notification

| | |
| --- | --- |
| | Now you can get an email message whenever this page is updated. Learn when new programs are added, new workshops are started and when the newsletter is available online. Just enter your email address and click OK. |

Weekly Update Email. You can now sign up online for the WPCUG Weekly Update, view the archives of the Weekly Update or subscribe to the RSS feed of the Weekly Update. Receive the latest information on our meeting schedule and events as well as timely and important links to computer related tips and news. You'll find the Weekly Update link in the Members Section.
.