Main Meetings
Security Is Everyone's Business


September 3, 2015 7 p.m.
120 Bloomingdale Rd. ****new location***
1st Floor, White Plains, NY 10605


Map**
- This map is interactive - click Directions & enter your origination point for directions. Access to parking lot is a curved driveway at the traffic light just south of the building. Here is street view of driveway.


Plan now to attend!
In this presentation, we cover the loopholes and pitfalls of using a computer and browsing the Internet. This will decrease the likelihood of you becoming a victim of the many common scams that await the uninformed user.

This presentation covers some threats that hide in unexpected places. You'll learn the difference between privacy and security and what you can do to enjoy both. We discuss programs that will keep you and your computer safe and secure.

Bob will be pointing out some basic computer safety tips, simple procedures that will increase your security. The benefits of installing Avast! Free on your computer so you're protected against virus, worms, trojans, rootkits. Android smartphone and tablet safety and security recommendations.

Join presenter Bob Gostischa, as he simplifies, clarifies, and demystifies what you need to know to stay safe. He will make your Internet experience and computer operation safe, secure, and enjoyable.
For further information, contact Tom Osbeck at
914-720-1075


Selecting the Best Backup Approach
October 1, 2015 7 p.m.
120 Bloomingdale Rd. ****new location***
1st Floor, White Plains, NY 10605


Gene Barlow will present the Acronis True
Image 2016 that will support Windows 10.

He'll inspect the four most common backup
approaches on the market and talk about the
advantages and problems with each backup
approach. He will also describe why and
where you would want to use each backup.

Most important of all, he will tell you why one
backup approach is superior to the others.
This is an important topic on backup
technology and one you don't want to miss.


For further information, contact Tom Osbeck at
914-720-1075
Please Support Our Advertisers





If you experience any problems with this website or have suggestions for improvement, please feel free to contact
Join Us

Now you can join WPCUG or renew your WPCUG membership conveniently and safely online via credit card or PayPal. Conventional mail / check payments are still available too. Click here for more information.

Westchester PC-Renew
A project of WPCUG

Westchester PC-Renew - We refurbish donated computers and provide them free to nonprofit groups in the community who can't afford to purchase new computers.



Click link above to learn more about our activities and how to get a refurbished computer.

Apply here for a computer





The September

2015

Westchester PC Users

Group Newsletter is now online. You can download the complete newsletter in the member section or preview the table of contents. The newsletter is available in Adobe Acrobat format and is best viewed with Acrobat Reader 8.0 or later. To get the latest version of the free Acrobat reader click the Adobe PDF logo at the left.



Presentations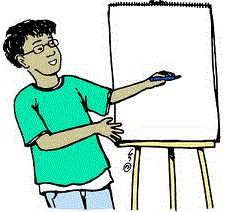 A selection of workshop & general meeting presentation documents

are now online. Click here to view.





Operation Clean Slate
In the last several years, the use of malicious software (malware) by online criminals has emerged as a global cybersecurity threat. Of the available intrusion devices, the "bot," or Web robot, is particularly pervasive, allowing an attacker to take control remotely of a compromised computer or computers. Invisible to victims, these networks, called "botnets," can include hundreds of thousands of machines around the world, controlled by a cyber criminal, or "bot herder." . Read more.....

Website Change Notification

| | |
| --- | --- |
| | Now you can get an email message whenever this page is updated. Learn when new programs are added, new workshops are started and when the newsletter is available online. Just enter your email address and click OK. |

Weekly Update Email. You can now sign up online for the WPCUG Weekly Update, view the archives of the Weekly Update or subscribe to the RSS feed of the Weekly Update. Receive the latest information on our meeting schedule and events as well as timely and important links to computer related tips and news. You'll find the Weekly Update link in the Members Section.
.