Main Meetings
3D Printing


March 6

,

2014 — 7 p.m.

White Plains Middle School

,

Room 261


Plan now to attend!


In this session, Jay Ferron will provide a live
demonstration of 3D printing, build an object,
and print a 3D design with the use of 2 different
printers.

Whether you are

a novice and want to see a 3D printer in action,

owner of a 3D printer and keen to show off your creations and share your experience,

a designer or an artist using 3D printing in your work,

an enthusiast/user of Sketchup, Blender, Solid-Works, or other 3D drawing software,

a developer interested in new 3D modelling techniques,

curious about making your own jewelry, kitchen tools, spare parts, glasses, fashion accessories,

intrigued by the influence of 3D printing on the future of manufacturing,

a teacher and convinced your students need to learn to design and print in 3D,

a fashionista dedicated in creating your own trends,

a mechanical engineer motivated by innovation to build new 3D printers,
you will benefit and have much of your curiosity
satisfied from this session.


For further information, contact Tom Osbeck at
914-720-1075

Important event on April 3rd:





Elections for Club officers will be held during the April 3rd meeting. Take part in this important event

.



Virtual Assistants


April 3

,

2014 — 7 p.m.

White Plains Middle School

,

Room 261


Plan now to attend!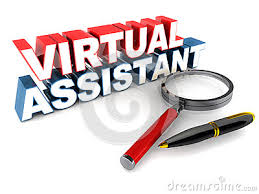 John Sullivan is a user of virtual assistants (VAs)
to help him get a wide variety of tasks completed
on an ongoing basis. Processes that include, but
not limited to clerical, boring, and highly repetitive
tasks, are projects he likes to farm out. One of the
simplest tasks he decided to outsource was to
move over the responsibility of reviewing, filtering,
and culling out his enormous email traffic. He
didn't want to miss any critical messages, but didn't have the time to read every one and felt the
email filters wouldn't be his best choice.

John will share his expertise on the homework
needed to engage a personal assistant and how it
is working for him. Having a VA learn and comply
with the "rules" to successfully complete tasks requires work. John will share information about the various software tools he uses to minimize his
efforts to transfer his task skills to the newly hired
VA. He will also pass on some tips from his learning experience.


For further information, contact Tom Osbeck at
914-720-1075


If you experience any problems with this web site or have suggestions for improvement, please feel free to contact

Please Support Our Advertisers
What's New?
| | |
| --- | --- |
| | Now you can get an email message whenever this page is updated. Learn when new programs are added, new workshops are started and when the newsletter is available online. Just enter your email address and click OK. |

Pierre Darmon's February 24th workshop presentation, What's the Hype About Skype is now online. Click here to view
.


The March 2014 Westchester PC Users

Group Newsletter is now online. You can download the complete newsletter in the member section or preview the table of contents. The newsletter is available in Adobe Acrobat format and is best viewed with Acrobat Reader 8.0 or later. To get the latest version of the free Acrobat reader click the Adobe PDF logo at the left.

Operation Clean Slate
In the last several years, the use of malicious software (malware) by online criminals has emerged as a global cybersecurity threat.Of the available intrusion devices, the "bot," or Web robot, is particularly pervasive, allowing an attacker to take control remotely of
a compromised computer or computers. Invisible to victims, these networks, called "botnets," can include hundreds of thousands of machines around the world, controlled by a cyber criminal, or "bot herder." . Read more.....


Now you can join WPCUG or renew your WPCUG membership conveniently and safely online via credit card or PayPal. Conventional mail / check payments are still available too. Click here for more information.

Weekly Update Email. You can now sign up online for the WPCUG Weekly Update, view the archives of the Weekly Update or subscribe to the RSS feed of the Weekly Update. Receive the latest information on our meeting schedule and events as well as timely and important links to computer related tips and news. You'll find the Weekly Update link in the Members Section.

Westchester PC-Renew
A project of WPCUG

Westchester PC-Renew is a project of the Westchester PC Users Group and a Microsoft Registered Refurbisher (MRR). We refurbish donated computers and provide them free to groups in the community who can't

afford to purchase new ones.
Click the PC Renew button, to learn more about our activities, how to contact us, how to donate your used computer or how your not-for-profit organization or school can receive one or more donated computers.